Homes for sale in

Sicily
With glorious weather, legendary culture and superb value for money, a second home in Sicily is the stuff of dreams. Property in Sicily will help you find the perfect property in Italy's most beautiful and evocative region.
Retaining every inch of its timeless charm whilst modernising and becoming more accessible, from luxury seafront villas to one euro houses, the market for real estate in Sicily has never looked better.
Our fully licensed and globally recognised partnership has grown for over a decade to become the premiere international real estate agency in Sicily.
Whether you're hunting for a ready-made holiday home, dreaming of building your own place in the sun or simply want to invest in a burgeoning real estate market, our welcoming, multilingual team will help you find the property that wins your heart.
Why buy real estate in Sicily
Our island has always been synonymous with great food, warm hospitality and stunning scenery. But what makes this the perfect moment to look at property for sale in Sicily?
The island's real estate market is growing at a brisk rate, driven by steadily increasing tourist demand, as millions of holidaymakers discover its beautiful sandy beaches, dramatic natural skylines and fascinating architecture. The cost of living, however, has remained one of the lowest in western Europe, and with publicly backed schemes to incentivise renovation work, and reward moving your residency to Sicily, it is a region that bursts with potential.
When you start to look at houses for sale in Sicily, you'll notice instantly how much further your money goes than it would in more northerly regions of Italy, like Tuscany or Umbria. The region's great cities of Palermo, Catania, Trapani, Marsala and Siracusa offer a treasure trove of historical beauty and a complex interplay of mingling cultures, but at a fraction of the price of Milan, Rome or Venice.
A region that was once one of the cultural jewels of early Italy did not enjoy an easy ride through the twentieth century. A prolonged economic downturn and well-publicised fight against organised crime
led to population decline and social stigma. However, backed by European and domestic subsidies and some strong leadership, twenty first century Sicily is a resurgent beast – a touristic and culinary hub with sustainable growth. This means that well-chosen homes for sale in Sicily are great investments with huge potential for medium to long term gains.
Why choose Property in Sicily?
Property in Sicily is part of the Solemar Sicilia Group. We have been helping people from all over the world discover the magic of our homeland since 1986. Today the real estate branch is led by the friendly faces and extensive experience of Thomas, Fabian and Valerio.
Your international real estate agency in Sicily
Although a family business, we have been driven from the beginning by an international attitude. Like Sicily itself, we are quite the cultural melting pot, and we are the only agency on the island to cater exclusively to the overseas buyer.
We pride ourselves on our rapid response to all enquiries, our transparent way of working and our completely authentic desire to help our clients find as much joy in Sicily as we have.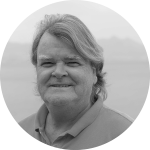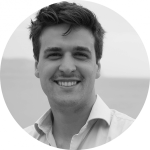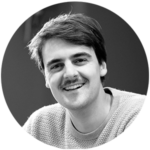 Unique after-sale support
We don't just help you find the right houses for sale in Sicily, we're by your side until they feel like true homes.
Whether you need an impartial professional report on a property you're not able to visit in person, a project management team for your renovation work or someone to check up on your new purchase when life keeps you elsewhere, our property scouting and after-sale support packages are something you won't find from anyone else.
Property reports
Property in Sicily will always go the extra mile to help you find the perfect purchase. As hard as we work to guarantee the range and quality of the properties we offer, sometimes we understand that you will find a property that interests you elsewhere.
If you would like an informed, impartial perspective on a house or plot listed by another agency, we can provide you with a comprehensive analysis of the strengths and weaknesses of the real estate, including virtual viewings, video tours and a written report.
Contact us today to ask for an independent property report.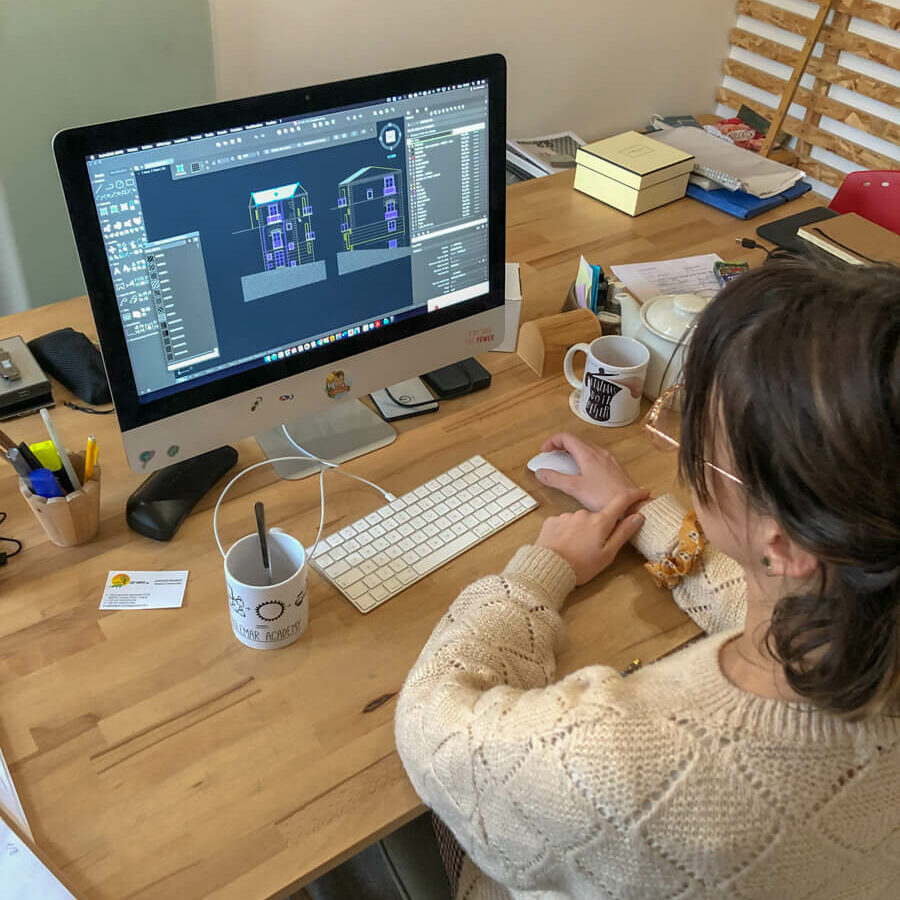 Memberships & Accreditations
FIAIP Accredited
The Federazione Italiana Agenti Immobiliari Professionisti is the gold standard for estate agency in Italy. We are fully licensed (please feel free to check out our certification) to practise as real estate brokers in Italy.
AIPP affiliated
We are now members of the UK-based Alliance of International Property Professionals. Thanks to our accreditation, our buyers can rely on a service delivered in accordance with a strict code of professional conduct, and move forward with the confidence of knowing that our actions are regulated by the independent Property Ombudsman.
NAR-licensed Realtors
Since 2023 Property in Sicily has been a proud member of the National Association of Realtors. This prestigious organisation, which started in the US but has since (despite the name) become a global entity, is the preeminent professional body for realtors (or, in British English, 'Estate Agents'). Only members of NAR are allowed to call themselves REALTORS, which we now do with great pride!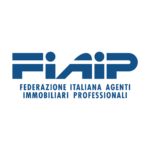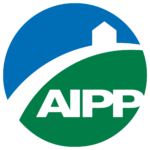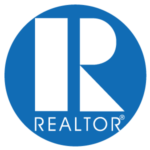 Trust the people who matter most
We have been privileged to help make Sicily the new home of hundreds of international clients from all walks of life.
Our excellent reviews and freely provided testimonials are the source of our greatest professional pride.
Sicily: A property for every kind of buyer
We understand that everyone looking for houses for sale in Sicily has their own wish list, but some things are universal, especially for an overseas buyer. At Property in Sicily we don't aspire to offer the limitless range of some of our competitors, but prefer to curate our portfolio in order to guarantee value at every price point.
That's why every property in our directory of homes in Sicily has been personally inspected and selected for inclusion by one of our team. Browsing our real estate directory you will find all of these varieties and more… which will inspire your imagination?
Town houses
Step outside your front door and straight into the most prestigious neighbourhoods of Sicily's bustling cities and traditional towns. The warm welcome of your new neighbours will soon show you why people call us the friendly island.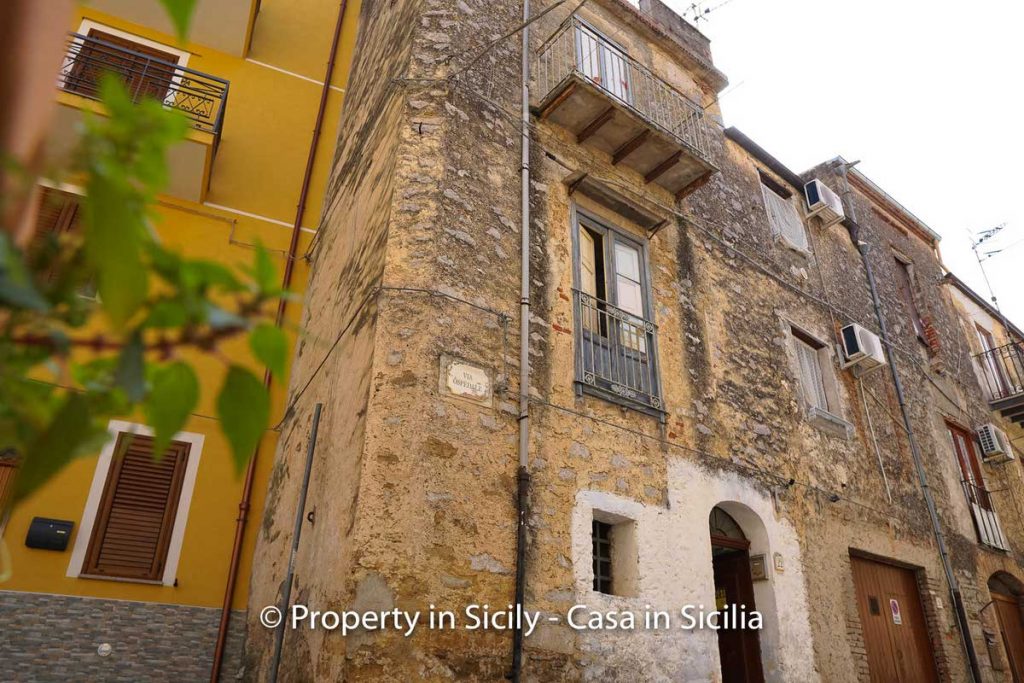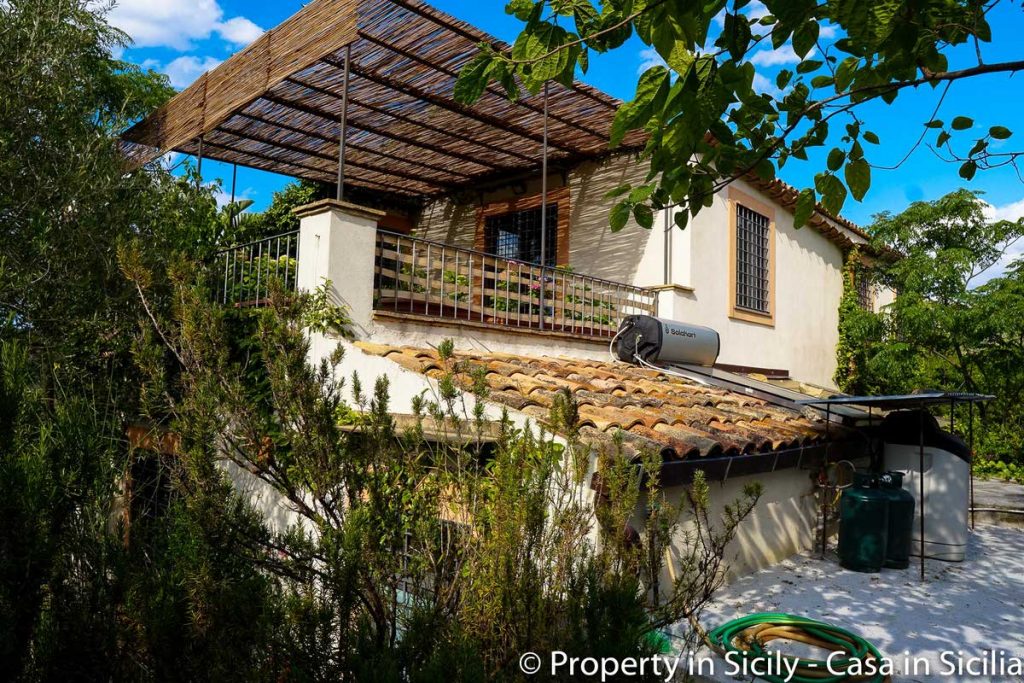 Ready-to-use villas
Convenience and luxury in the form of detached villas, sold fully furnished and fitted to the highest standards of fashion and comfort. With sea views, private swimming pools and sun-drenched roof terraces, you will be able to leave the cares of the world behind in your new holiday home in Sicily.
Restoration projects
The dream of renovating a historic property is as enduring as Sicily itself. With the support of public grants and subsidies, and the expertise of our extensive contact list of professionals, advisors and tradespeople at your disposal, create your own special blend of heritage and modernity.
Plots of land
For freedom, adventure and a personal connection to your new Sicilian home there is nothing to beat going it alone and building from scratch. With sea-view real estate available within striking distance of such beautiful spots as Cefalù, Palermo and Agrigento, the only limit is your imagination.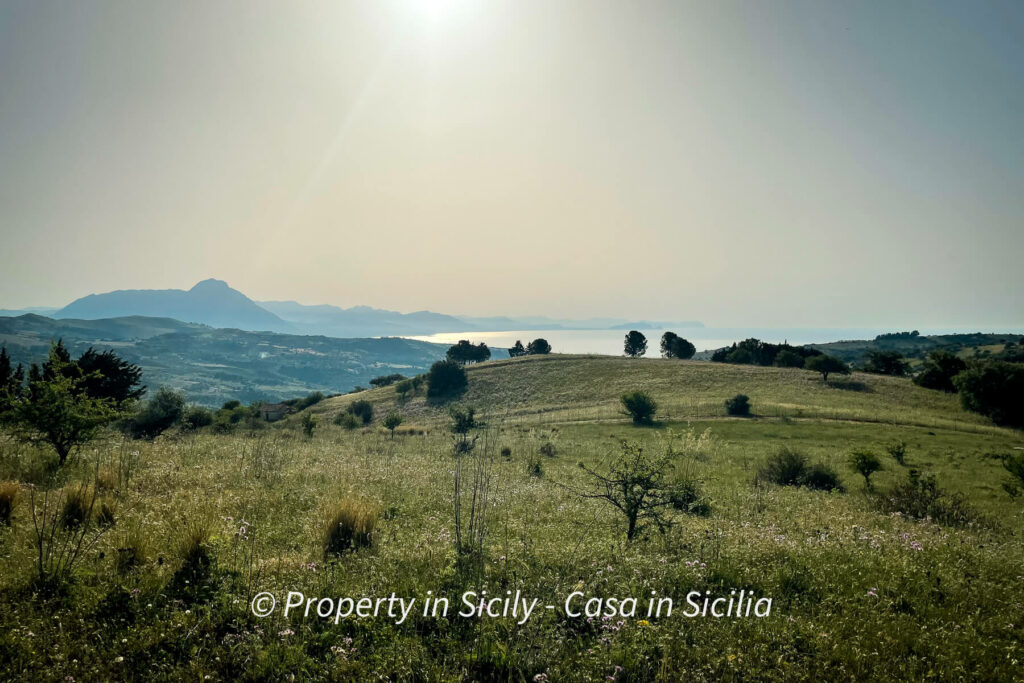 Find the right region of Sicily for you
What does Sicily mean to you? Whether you are a seasoned aficionado of the island or a complete newcomer, there is always more to discover in Italy's largest and most varied region.
The north coast
Washed by the calm waters of the Tyrrhenian sea, the stretch of coastline from Palermo in the west to Messina in the east is an explosion of dramatic terrain and colourful scenery. The yellow sands of Cefalù, the green slopes of the Madonie and Nebrodi National Parks, and of course the endless blue sky overhead.
The range of homes for sale in Sicily's north is broad, from town houses in the heart of Palermo to beach properties and hillside estates with olive groves and sea views. It is home to some of our top investment picks and a very strong market for generating tourist income.
Trapani and the Sicilian west
A less touristy but no less beautiful region, the west of the island is a quilt of agricultural landscapes and towns with some of the island's strongest Arabian influences. The port towns of Trapani and Marsala are world-renowned centres of wine production and Sicilian liqueurs. Mazara del Vallo is home to some of the continent's finest ceramics, while San Vito Lo Capo boasts the island's very best beach.
Property for sale in this region of Sicily can often be large, with detached villas in orchards and farmland. The value for money to be had here is excellent.
In the shadow of Etna
The east of Sicily's skyline is dominated by the dramatic outline of Europe's most famous volcano. Mount Etna does not just provide a dramatic backdrop to the towns of Catania and Taormina, however – its ongoing activity nourishes the soil, making this area a legendary producer of world class wines, olives and pistachios.
In this region real estate can be luxurious but at the expensive end of Sicily's price scale, driven by the popularity of Taormina as a five star resort. However, there are still some bargains to be found!
The south of Sicily
Highlighted by the Baroque heavens of Siracusa and the Val di Noto, the south coast is home to some of the most spectacular architecture Sicily has to offer. As the coast runs northwest towards the unforgettable temples of Agrigento, the landscapes are flatter than in the rest of the island.
If you want to build your own house in Sicily and crave the seclusion of a big plot away from towns and cities, you can find outstanding value in this area. The lack of a major coastal highway makes getting around slightly slower work, but average temperatures are warmer than the north and you will find evidence of authentic Sicilian ways of life everywhere you look.