Buying Real Estate in
Sicily
Sicily: the perfect real estate location. Glorious weather, incredible culture, value for money – an island paradise just a couple of hours from the center of Europe. Whether you're looking for a welcoming second home or a profitable investment opportunity, Sicily has the answer you need.
Over the past decade our international real estate agency has become a trusted partner for many Sicilian partners and a port of call for local sellers and international buyers alike.
The 1 Euro house boom brought the eyes of the world to real estate in Sicily, but the opportunities don't end there. Growing at a double-digit annual rate, the property market on the island has vast untapped potential. Sicily has managed to retain its iconic charm whilst modernizing and becoming more accessible, and there is a plentiful supply of property on the market. As if that weren't enough, the won't believe some of the tax breaks on offer to foreigners buying property in Sicily.
Investing in Real Estate in Sicily – Are you sure?
Real talk: Sicily hasn't always been the first thought for foreign property investors. We all know of the crowds who've flocked to Tuscany, the Cinque Terre and the Amalfi Coast. But the savvy speculator wants to find the next addition to this prestigious list.
We present, with pride: Sicily.
The best climate in Italy. Food that even the Venetians and Milanese envy. A population with a reputation for warmth and hospitality, unspoiled attractions, a richness of history and culture that's truly second to none. Oh, and the supply of affordable real estate in Sicily is more plentiful than you can imagine.
Any doubts? Apprehensive about the island's Mafia past? We guess not, but if it's a concern we recommend you take a glance at this candid, myth-busting article on Sicily's revolution on crime and civil life.
Property in Sicily – Your trustworthy International Real Estate Team in Sicily
Property in Sicily is part of the Solemar Sicilia Group. We have been helping people from overseas discover the magic of our homeland since 1986. Today the real estate branch is led by the friendly faces and extensive experience of Thomas, Fabian and Valerio.
Our Real Estate Agency is fully licensed (check out our certification) and we have been privileged to help make Sicily the new home or latest addition to the portfolio of over 100 international clients so far.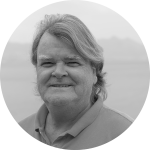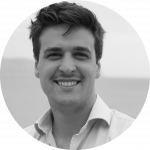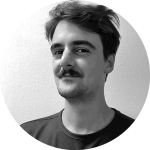 finding that dream property in Sicily
advice drafting a business plan
renovation work coordinated with local knowledge
mother-tongue translation to english, german and russian
native negotiation team to give you a fair price
at your side throughout the purchase process
paperwork carefully compiled and checked
a guide to investment opportunities