Property in Sicily: The international Real Estate Agency with family-run values.
Property in Sicily is based in the province of Palermo. One half of our family lives in the small town of Bagheria, the other in the picture-postcard beach resort of Cefalù.
Tourism has been our family trade for as long as any of us (especially in the younger generation!) can remember…
When Thomas and Maria made the move from Germany to Sicily in late 1989, they immediately became evangelical about their new home, waxing lyrical to their friends and family back home and swiftly deciding to invest all their energies into promoting the numerous beauties of the island in Germany, and convincing as many Germans as possible to visit.
The first step, to coax their fellow countrymen across the cultural gap, was opening Solemar Sicilia, the Italian language school right by the sea. This grew fast, quickly becoming one of Italy's "must visit" schools and attracting a community of students not only from Germany but the whole world. As the 90s progressed, Thomas became more and more interested in the vacation rentals business and Maria in a different strand of language education. She opened 3 bilingual (German/Italian) kindergartens in the province of Palermo, lead by the famous Waldorf philosophy.
In the meantime their own family grew, and their sons and daughters followed in their parents' globe-trotting footsteps. They began to travel and eventually live abroad, gaining important educational, cultural and professional experience.
After earning a degree (appropriately enough for this cosmopolitan clan in International Studies) at the University of Wollongong in Australia, Valerio felt the call of his homeland and took charge of the language school. He relocated it to beautiful Cefalù where he lives with his French partner Chloé, who is an architect and interior designer, and daughter Odile, who is surrounded by an ever-growing array of languages and will probably run the United Nations one day.
Meanwhile Fabian graduated in business administration from the University of Bologna and, aged 24, took over Mer et Soleil, a 50-bed tourist residence in Mongerbino.
Not to be outdone by his enterprising offspring, Thomas took another step forward with his creative business acumen and launched the real estate project Casa in Sicilia. He had begun to realize how many found foreigners, seduced (as he himself had been) by the legendary charms of the island, weren't satisfied with mere holidays in Sicily, but felt compelled to put a permanent root in its rich Mediterranean soil. To date he has sold around 100 properties through this new venture, initially to German speakers but nowadays to an increasingly international clientele.
Joined today by Valerio, Fabian and their international team of contacts, Casa in Sicilia is now launching a full scale arm to meet the needs of the English-speaking market.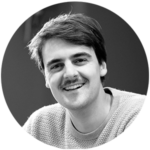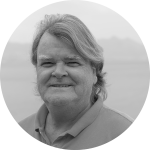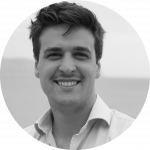 What is the aim of Property in Sicily and what we do differently?
Property in Sicily is an international Real Estate Agency.
OK, that sounds a little on the grand side – forgive us – but the reality is that we like to keep things small. Yes, we work exclusively with international clients and our catalogue contains only listings geared towards an international audience, but at heart we are still a family run agency. Our philosophy – that of sharing our authentic passion for Sicily – is the same one with which Thomas and Maria began over thirty years ago.
On our site you will not find anonymous, interchangeable apartments, but unique properties with character, sites which have captured our imagination. "Sea-view", "Rural" and "Development potential" are some of the particular filters which we've integrated into our online catalogue and between them cover the three requests we hear most frequently from our clients.
We are legally authorized to call ourselves a real estate agency – a service which sets us apart from the crowded field of web pages offering services superficially similar to ours. We attended a year-long course, we passed the rigorous state exam and we are delighted to be registered at the Italian Chamber of Commerce as realtors (see also also our insurance certificate).
On the other hand, we are no anonymous multinational website advertising properties all over the world. We are proud to call Sicily our family home and to have reached a third generation here. We know first hand all the pros and cons of buying a property in the areas we work. It is our pleasure and our privilege to assist you from the first enquiry to the final signature on the deed of your new home – and we hope it brings your family the same joy and rich experiences that Thomas and Maria's 1989 purchase brought ours. If you are interested in renovation work, we will be pleased to advise on this, too.
Our truly international team has been described (not by us!) as offering the perfect combination of Sicilian hospitality and German professionalism. It includes, moreover, mother tongue speakers of English, French, Russian and obviously German and Italian. Calling Sicily home for more than three decades has given us invaluable insight into how to deal with sellers, construction companies, public officers, architects and engineers. But we have also lived abroad, and in several cases have experienced moving to a new country first hand.