One Euro Houses in Sicily
One little Euro can go a long way in Sicily. Perhaps you fancy a cannolo (of course!), a slice of sfincione (highly recommended!) a glass of zibibbo wine (a bargain!) or the house of your dreams in a storybook village (wait – what was that last one!?).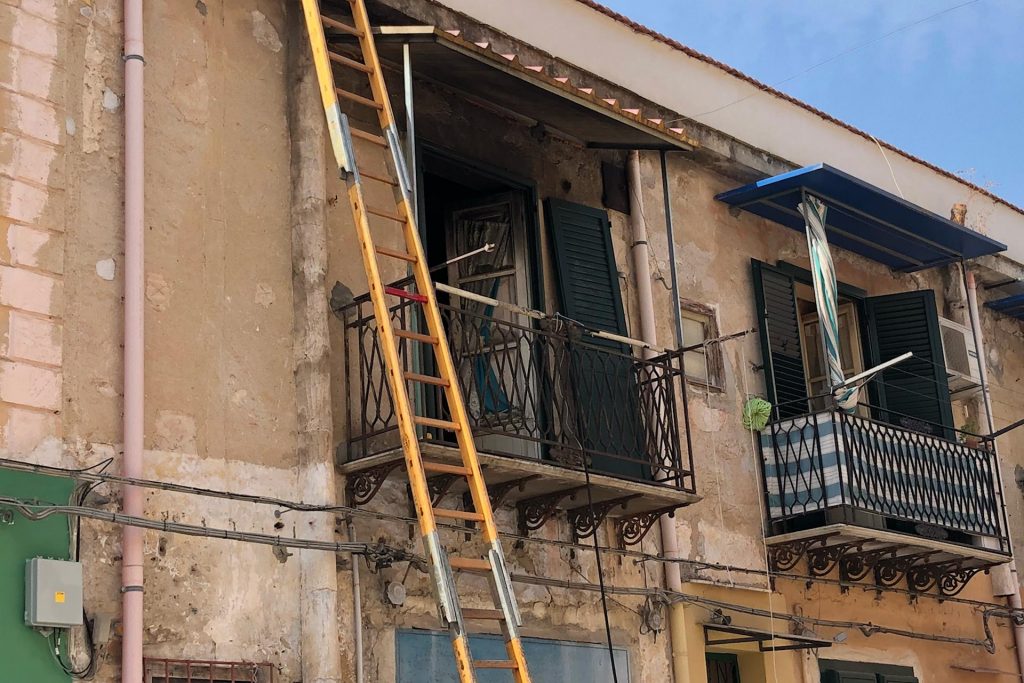 This is not a fairy tale, but the real story of hundreds of investors who have decided to buy a second home in some of Sicily's most beautiful regions.
It all started in 2011 in Gangi, a small village located in the Madonie Park voted 'Borgo dei borghi' (think of it as a beauty pageant for photogenic villages) in 2014. Following the success of the project, similar initiatives followed suit in Sicilian towns like Salemi, Mussomeli and Sambuca.
A Sicilian home for 1 Euro
The ingenious idea the Gangi town council hit on was simple: take abandoned properties, use them to attract families from all over the world and give their charming town a new lease of life.
But how can it be profitable for the town to sell something as big as a house for one Euro? Well, in the past decade Gangi has seen three tangible trends:
✔︎ local families have been relieved of maintenance costs and tax bills from houses they no longer use;
✔︎ local conveyancing and construction businesses have seen a huge upswing in work as newcomers to the area, buying a second home at a ridiculous price, have been able to afford to invest in their homes and bring money to the economy;
✔︎ the town has welcomed a wide range of new faces, seen the old town transformed at virtually no public cost and benefited from a huge amount of publicity.
'One Euro Houses' have been quite the success story in Gangi, then!
Home owners who want to get rid of their properties sign an agreement (officially a "gift mandate") with the town council, which pledges to act as intermediary and to find buyers within three years. There are no sale expenses for the owner and no need to spend money doing the place up for sale.
The potential buyer, with the help of a realtor, picks their favorite from the list of properties offered for sale and submits an application to the council.
Obviously with the possibility of buying a Sicilian house for just one Euro there will invariably multiple requests for each property. Applications are logged in order of delivery, but the councils can still give priority to those whose proposal is to use the property in a way that will bring more business to the area – such as hotels, B&Bs, shops, etc.
Once the choices have been made the lucky buyer pays a deposit to the municipality as a guarantee (this is usually around €2000 to €5000) and undertakes to restore their new property: there will usually be targets to be hit within the first year and the whole project normally needs to be complete within three. They'll also need to cover the notary's fees, land registry charges and stamp duty.
The renovation costs of these houses vary greatly, but an average would be around €100,000.
We know there is no such thing as a free lunch. Can there really be such a thing as a Sicilian house for €1? Astonishingly, yes! It really does happen. To reassure yourself of these schemes' legitimacy, you need only remember that the Municipalities act as guarantors of the entire transaction – and for all the reasons we listed above, it's in their interest to make sure that the purchases go through. For these small communities, the one Euro house project is a means of survival, so we are happy to say that you can expect everything to proceed in good faith.
The numbers speak volumes: the success of this scheme has been such that, in the municipality of Gangi alone, it has led to the purchase of more than 100 properties by foreigners (hailing from the US, the UK, Switzerland, Belgium amongst others) and to a waiting list with over 1000 other potential buyers.
The internet will show you many testimonies from satisfied buyers who have already finished the work on the houses they purchased and delighted locals who explain the program in detail. Check out, for example, a report from CBS' This Morning show:
"Homes for a Euro" is such a great headline that even newspaper giants like The New York Times and The Telegraph have run the story. Here, for example, is a very thorough and accurate report from CNN.
So, a home for a Euro: What's the catch?
We always want to paint both sides of the story, so let's be honest and point out a couple of potential pitfalls. They shouldn't put you off entirely, but forewarned is forearmed and it's good to keep your eyes open:
❗️ By now there are many of you hunting that elusive one Euro property in Sicily. Maybe it's even why you found yourself on our site. For this reason, the municipalities running these schemes have had to open waiting lists. The lists are mostly served in chronological order, so you'll want to look for the most recent announcements. However, in some cases, if the renovation project involves the opening of a commercial activity (B&B, hotel or the like), the request may be fast-tracked. So if you're applying to the longest-established programs and simply looking for a second home in Sicily, then you could be waiting for a while.
❗️These houses for a Euro, as you'll see from the two videos above, are almost always going to need a lot of work doing before they can be inhabited. And when hundreds of new families start renovation work in a small area simultaneously, you can imagine what that does to the building market. So while you're pleased to buy for €1 (and of course you'll need to budget for notary costs, taxes, registry costs) the rebuilding work could easily cost you €150,000.00.
Alternatives to "Houses for One Euro" programs in Sicily
So, you're worried about the problems above, but still interested in a property in Sicily.  Perhaps you need something cheaper or you're worried about the logistics of building work overseas. We have you covered! Our clientele is mostly international, and while the interest in buying a property in small rural villages at very low prices is real, we're often asked about a more practical solution.  This is our top recommendation:
✔︎ In the Province of Palermo, a short distance from Cefalù, there are two picturesque villages in the Madonie National Park: Gratteri and Pollina.
✔︎ These two villages each have fewer than 8,000 inhabitants and also suffer from the problem of dwindling populations. But rather than reaching for the headlines with a splashy "One Euro House" scheme, the two municipal administrations are committing energy and resources to making sure that property in their towns can be bought at very low prices, but prioritizing speed and efficiency in the planning process.
Here is a list of the advantages over the "€1 houses" programs.
No waiting lists – Faster!
Fewer terms and conditions – Simpler and Cheaper!
Proximity to the sea, larger towns (like the picturesque Cefalù), retail parks (useful for the purchase of furnishings and materials for renovations) – Better Located!
Just an hour by car from Palermo airport – Better Connected!