Property Description
The chance to build your own home in Sicily!
The Plot Giardina is an acre (4000m2) of land which remains undeveloped but has planning permission for up to 170m2 of building and a pool. This could be a luxurious, secluded villa with stunning hillside views or even a complex of holiday homes that would jump off the page of any listing site. Sitting 460m above sea level the property catches a beautiful fresh breeze in summer, but only 50 miles further north than the tip of Africa, you certainly won't be cold in winter.
The plot is still undeveloped, but at Property in Sicily clients navigate the potential pitfalls of building their own homes – or even guest houses, or small business premises – and we are now confident that our comprehensive services will cover everything you could need to build your own home in Sicily.
Whether you dream of a cosy retirement home on Sicily's beautiful shores, a family house with space for kids and pets to run around all day long, or even your own Mediterranean B&B, by building from scratch you can build the perfect property for you. The best of both worlds – Sicilian location, materials and feel, but with the little design touches from home that make it your very own.
Surroundings
The Plot Giardina sits on a hillside outside the medieval town of Castelbuono, in the natural park of the Madonie Hills. A green, sunny paradise for hikers, nature lovers and foodies, the Madonie overlook the Tyrrhenian Sea on the north coast of Sicily. Castelbuono is a small town of a little under ten thousand people, with all the amenities you could need for day-to-day life. The UNESCO world heritage site (and long golden beach!) of Cefalù lies twenty minutes up the road, and the rapidly-developing city of Palermo, with an international airport that connects to all major European destinations, another fifty minutes away.
From the Cefalù Film Festival to the calendar of nature and conservation themed activities in the park for Earth Week in the Spring, there is always something to do. To build your own home in Sicily is a big step, but this area combines an international outlook – thanks to its thriving tourism industry – with an authentic traditional culture and atmosphere that you'd be hard pressed to beat anywhere in Western Europe.
Potential
The plot is already connected to the electricity and municipal water supplies (these can sometimes be a headache for buyers in the interior of Sicily), and also has access to a private water supply via a small well. It is dotted with oak, ash and of course the classic Sicilian olive trees. The rolling hillside gives lovely views, and at night the nearby towns of Geraci, San Mauro and Pollina light up like small constellations in the hilly middle-distance
And here's the best bit: The seller is an architect, who bought the plot with the intention of building his own property here, and has already received planning permission for a blueprint which is, obviously, to the highest professional standard. While you would be free to start from scratch, the seller would be willing to negotiate a very reasonable fee for the use of his designs (check out the renders in the gallery above). We estimate that the construction costs for this beautiful design would be around €250,000.
Tax breaks and incentives to relocate here and to build your own home in Sicily have never been higher, and now could be the perfect time to build yourself the property you've always wanted – whether it's to relocate full time or to have as an idyllic holiday getaway.
The list price is €45,000, and we honestly think this represents great value. Contact us today to discuss possibilities and estimates for turning it into the perfect Sicilian home for you.
Address: Castelbuono
Zip: 90013
Country: Italy
Property Id: 895
Price: € 45,000
Property Size: 4,000 m2
Property Lot Size: 4,000 m2
COUNTRYSIDE
garden
surrounding land
development potential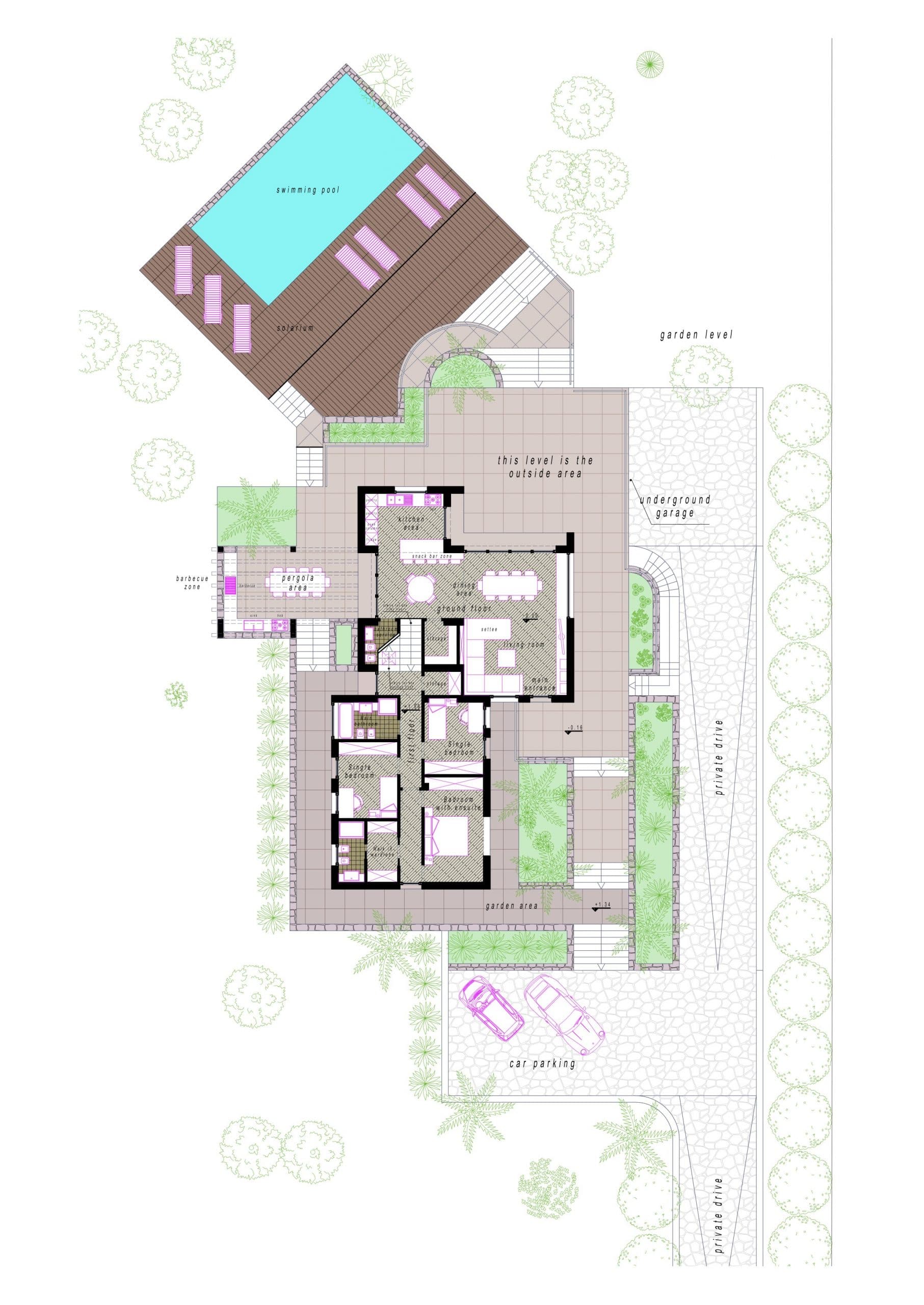 Project Ground Floor large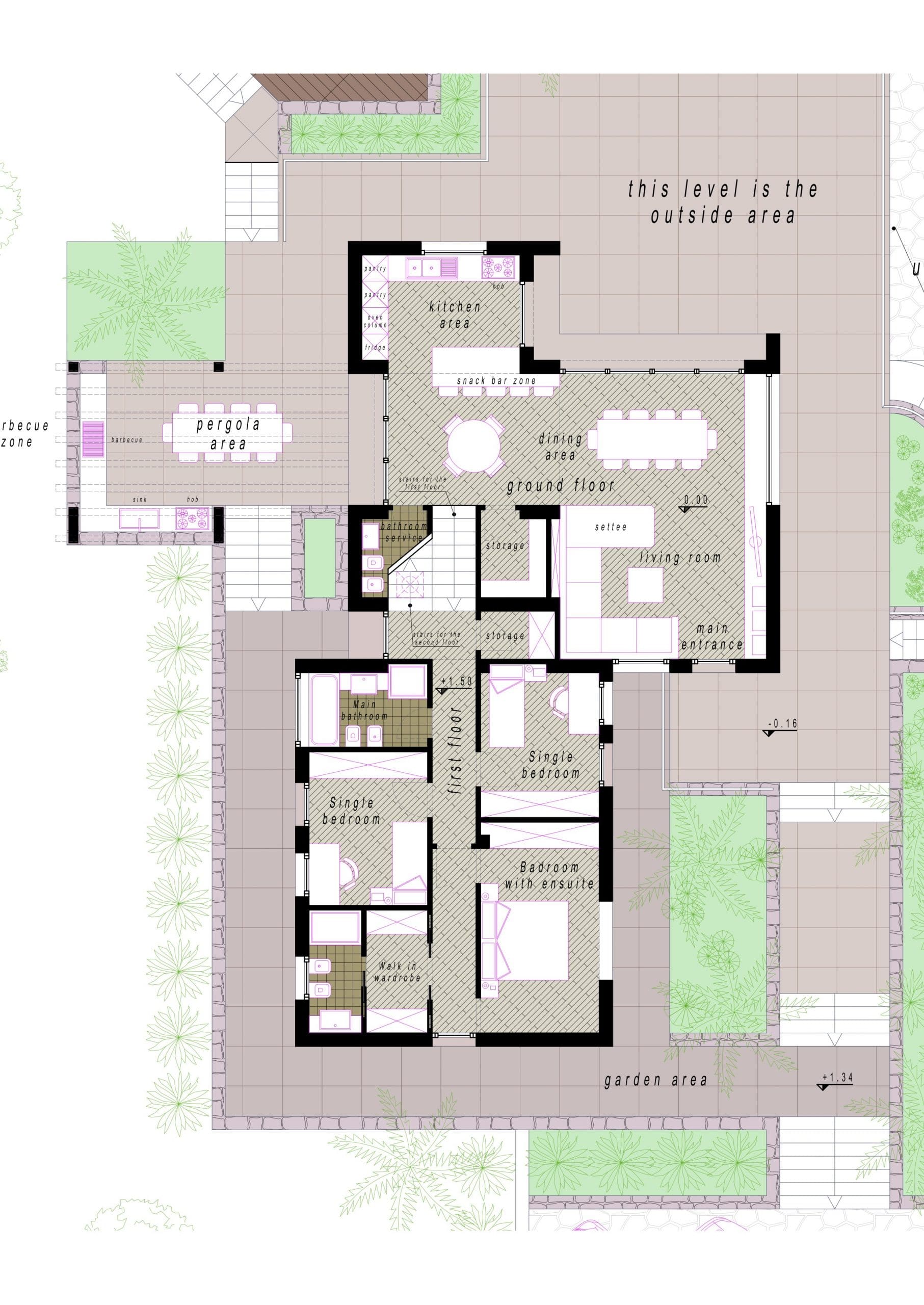 Project Ground Floor small