Property Description
Fully-furnished Three Bedroom Property for Sale in Cefalù
Standing in rolling hills with gorgeous views that extend as far as the eye can see, Casa Rosa is a perfect escape from the noise and fast-pace of northern European life. The plot is found the centre of Sicily's northern coast, around a quarter of an hour's drive up the road from the tourist paradise of Cefalù towards the walled town of Castelbuono. A modern house with historic roots, Rosa stands within easy walking distance of a few other properties that, fifty years ago, belonged to the same family. The vendors now live in the US, and have reluctantly decided to sell because of the impracticalities of regular transatlantic travel.
Extensively renovated just 15 years ago, Casa Rosa still shows – in the repurposed stone and classic Sicilian design – signs of the original house.
Sold fully-furnished and available to buy at a very fair price, this is an enticingly straightforward opportunity to buy land, a holiday home and unlimited opportunity to relax in beautiful Sicily.
The Property
Casa Rosa is three bedroom, two and a half bathroom property. The floors are neatly tiled and the ceilings, with light, exposed timbers compliment the hilly position, giving it almost the feeling of a mountainside cabin. The endless sweeping views which can be seen through the windows on all sides don't hurt in this regard, either! It's the kind of place where you feel like you have your own little corner of the world, connected to the land and the elements – but just over an hour's drive from the nearest major city!
On the ground floor you will find a kitchen-diner in a refreshing lemon yellow. Heated (when you need, in the very short Sicilian winter) by a pellet stove and with all the appliances you will need plus plenty of cupboard space, a dinner table and chairs and a tiled backsplash in the characteristic local 'majolica' style, this is a practical and pleasant space to cook for the whole family. An open archway on your right connects to a living room, with comfortable sofa and armchairs, as well as a large LCD TV.
On the opposite side of the kitchen a door leads into a double bedroom with en-suite bathroom. The furniture is simple but practical – a double bed and matching set of cabinets, chest of drawers and cupboards. The bathroom is modern and contains a shower. Finally on the ground floor there is a small bathroom/utility room with a washing machine and WC.
A beautifully-finished dark marble staircase leads upstairs, where you find yourself on a small landing. Off this open three doors – to two double bedrooms and a bathroom with a shower. Each of the bedrooms is large and bright, with dual-aspect windows offering an even better angle on the same beautiful views that you enjoyed downstairs. High, gently-pitched ceilings create a feeling of space, but there's still all the furniture you'd expect. The slightly smaller of the pair nevertheless has ample space for a double bed, the larger contains both a double and an additional single. Even without adding additional furniture or upgrading to a sofa-bed downstairs, Casa Rosa can comfortably sleep seven people.
Double-glazing, wooden shutters, mosquito netting, a private well, a modern silage tank and a recently-updated wiring are all additional benefits of this well-maintained property. It's ready for immediate occupation – remember, all the furniture and fittings are included in the asking price!
Outside, the large plot extends both up and down the hillside. Uncultivated and natural, the top offers phenomenal views while the lower part contains around 15 young and well-tended olive trees, plus a variety of fruit trees which includes figs, pears, pomegranates and (of course!) the ubiquitous Sicilian lemons. A small outbuilding offers storage room for garden equipment.
The undulating green panorama takes in pastures, olive groves and the small neighbouring towns of San Mauro Castelverde, Geraci and our top investment pick of 2020, Pollina.
Surroundings
Cefalù is one of the most sought-after real estate markets in all of Italy. With a UNESCO World Heritage Site cathedral at the heart of a stunningly-preserved medieval old town, a 2km strip of pristine golden sand and over 300 sunny days a year, it's not hard to see why holidaymakers, winterers and digital nomads flock to this heavenly corner of Sicily. Standing on a little promontory, the community of around 8,000 residents is overlooked by a distinctive rocky outcrop that makes the town's silhouette so immediately recognisable.
However, the old town is not the most practical place to live – its tight, cobbled alleyways and courtyards are hard to navigate by car, and the experience of sharing them with thousands of visitors in July and August can be trying. The nicer, quieter stretches of coastline away from the centre become hard to reach, and  prices are artificially high. As we wrote in our recent article, the true value to be found when looking for property for sale in Cefalù is in the hills which overlook the town and its sparkling Tyrrhenian coastline.
Casa Rosa is in the foothills of what eventually becomes the mountains of the Madonie National Park. This protections on this scenic landscape, home to dozens of rare species of flora and fauna including roe deer and wild boar, are a guarantee that you'll never wake up to discover a new hotel being built on your doorstep! A haven both for outdoor sports enthusiasts and foodies, this is the perfect location to hike in the morning, paraglide in the afternoon and enjoy a delicious traditional lunch in between!
Sicily's capital city and vibrant creative hub, Palermo, is just 70km to the west and offers all the infrastructure you would expect from Italy's fifth largest city, which was also its Capital of Culture in 2018. Here, Falcone-Borsellino International Airport will probably be your point of entry to our famous island.
Potential
The large site offers plenty of room for the adventurously-minded purchaser to get creative with the landscaping, although any additional development would require planning permission. There is, however, obvious potential for the house to offer a source of income as a tourist rental. Its proximity to Cefalù and large size means that it would fetch an impressive return in the summer months if you are not planning on permanently relocating to Sicily. Our comprehensive range of after-sales services includes property management in your absence.
If, on the other hand, you are planning on retiring here or simply starting afresh in a warm climate, our Welcome to Italy customer support package is a popular new offering which guarantees you complete peace of mind. Let us take care of all the logistics of getting settled in Italy, from registration of your residency to the SIM card in your phone!
If Casa Rosa tempts you, get in touch with our friendly, multilingual team today. To find more beautiful property for sale in Cefalù, browse our database of carefully-selected listings, or subscribe to our newsletter to stay up to date with each exciting new addition!
Virtual Tour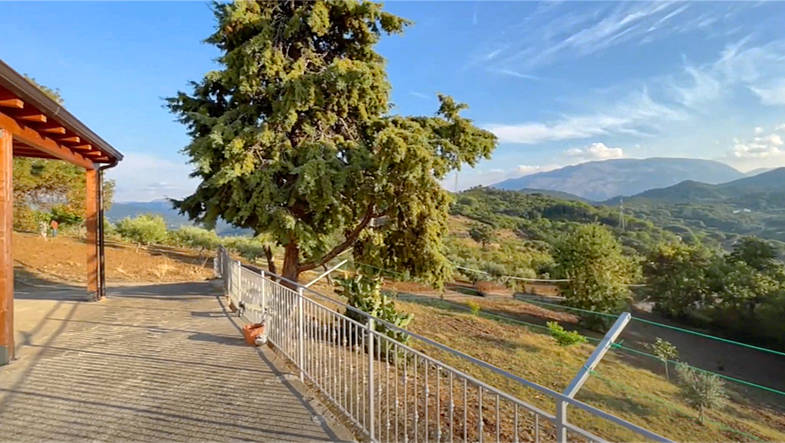 Address: Contrada Vignale
Zip: 90015
Country: Italy
Property Id: 2970
Price: € 160,000
Property Size: 100 m2
Property Lot Size: 10,000 m2
Rooms: 8
Bedrooms: 3
Bathrooms: 3
COUNTRYSIDE
COASTAL
furnished
ready to use
garden
surrounding land
terrace
development potential