Before making any real estate purchase, you should make sure you have fully understood the tax implications, whether you intend the property to be a holiday home, a permanent residence or a buy-to-let investment.
Under certain circumstances, you may be entitled to significant tax breaks. You should consult a qualified tax advisor in advance – we can help you find a trustworthy source of advice if needed.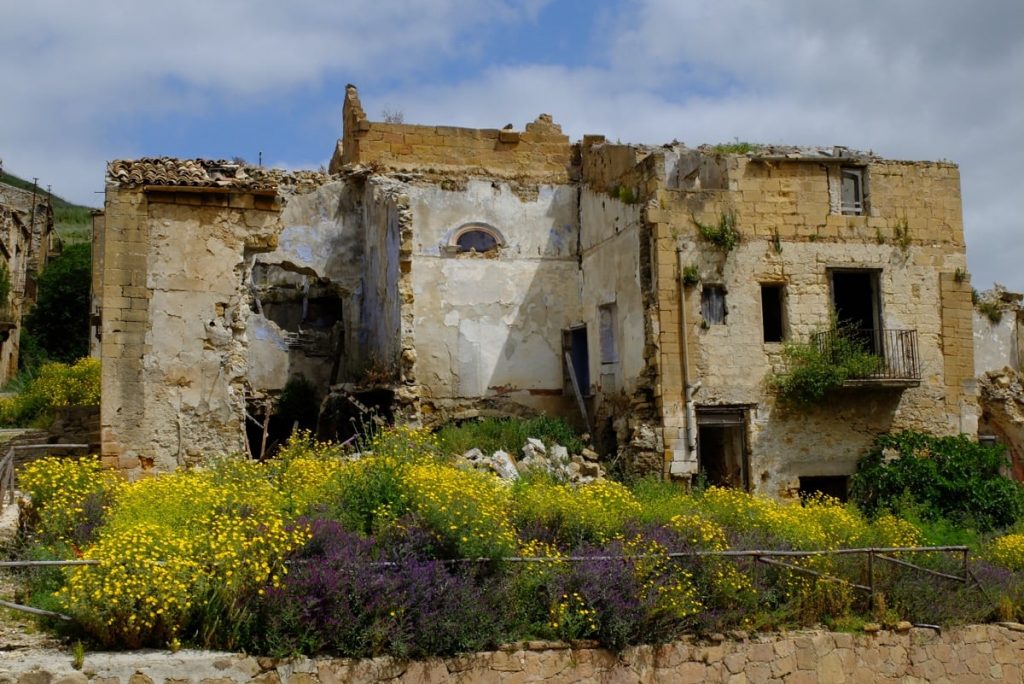 Picture from https://www.beborghi.com/sicilia-3-giorni-nel-trapanese-marsala-mazara-selinunte/
Tax breaks for overseas pensioners
Pensioners from other countries can enjoy significant tax breaks in Sicily! If you become domiciled and legally resident here, you will benefit from a flat-rate 7% income tax for the next 6 years.
This intervention is aimed to make the South of Italy in general, and its small towns and villages in particular, an attractive retirement destination for people – especially those arriving from overseas, bringing investment to their new homes and area.
You can find a trustworthy discussion of the relevant law here.
Grants and tax breaks for property renovations
Unlike when constructing a new house, the renovation of an existing building may entitle you to obtain certain subsidies. If you are renovating in an old town centre, you will often qualify for an interest-free loan, which could be transferable even in the event of a subsequent sale. Of course, loans would be contingent on a credit check from an Italian bank, which can be difficult without having an income in Italy. However, when renovating a property in Sicily with, for example, earthquake proofing or insulation, you will find that the Italian State can be extremely generous. Here are some example's of what's on offer:
Renovation Bonus 2020: 50% of your costs (up to a maximum of € 96.000) will be reimbursed by the Government through tax breaks over a 10 year period;
Refurbishment Bonus 2020: if you have renovated your property (through official channels, and signed off by an architect) you can claim back 50% of your investment on new fittings and domestic appliances through tax breaks;
Green Bonus 2020: people or businesses who invest in green areas (both public and private) can reclaim 36% of their expenditure through tax breaks;
Anti-Earthquake Measures: structural developments to reduce risks in the event of an earthquake qualify for a subsidy up to 75%.
Eco-Bonus 2020: if your renovations increase the energy efficiency rating of your new property, you can claim back up to 65% of your spending. This scheme covers the purchase of new efficient boilers, mosquito nets with a 'solar shading' system, solar shades and new windows.
A practical example: new windows for your property in Sicily
We recently helped some clients of ours replace all the windows in their house in Sicily, at a cost of €22,000 (+VAT). These clients had previously transferred their residency to Sicily, becoming income tax-payers here, and so for the next 10 years their tax bill will be reduced by €1,210.00 annually. In the end those windows cost them a total of just €9,900.00!
These generous subsidies don't just help protect the environment, they are also extremely efficient in the fight against the black market economy. They require regular invoices to be produced from by all the workers/construction businesses involved in the renovation work. The 'black' economy may bring slightly cheaper labor costs, but homeowners are exposing themselves to the risks of work which is not be covered by guarantee. So these tax breaks reward licensed suppliers, their customers and the planet itself… everybody wins!
But how does this all work for homeowners who are not Italian taxpayers? You will need a tax accountant who can help you complete the relevant forms – make sure you do so in advance.
However, the great news is that these schemes are not dependent on residency. If you are not planning to become a permanent resident of Sicily (or if you prefer to get a discount straightaway) you can also transfer these tax rebates to your supplier or contractor. Obviously, taking this route you shouldn't expect their discounts to be quite as high – perhaps 40% is more likely – as these suppliers will receive the full sum over a 10 year period, but you'll find that it still represents a significant saving! As all this generosity obviously gets expensive for the State, the relevant law is reviewed every year, based on available funding – but what you read here is accurate up to the 2019/20 legislation.
Now that you understand all the financial incentives in play, it's time to discover how to buy a house in Sicily
RENOVATE YOUR PROPERTY IN SICILY
If you're thinking of renovating your property, we really do recommend that you find a reputable team to assist you in the work. Trustworthy builders, electricians, plumbers and painters are worth their weight in gold. Even more important is finding an architect who's capable of guiding this team and transform your ideas into reality. The other value of a good architect is that they will make sure that all the requisite paperwork is complete and accurate, making sure you qualify for all these subsidies.
If you are interested, we are happy to share our experiences with workers and professionals. Some of our partners do also speak english. Chloé Pierron for instance is a young architect from Paris. She moved to Sicily in 2014 and has worked since then as an architect in Sicily. She is not only trustful and an easygoing young professional, she is also an example that foreigners can move to Sicily and do great stuff.