Property Description
Sea-view Villa in Sicily
A charming sea-view villa near Palermo, Villa Lidia has for 35 years been the summer home of a lovely family of doctors from the city. Having bought a new property slightly closer to their home, they reluctantly asked us to put the villa on the market. The house is beautifully quiet, and secluded between pine and olive trees with a fantastic view of the north coast of Sicily.
With a very reasonable asking price, this could be the perfect property for anyone thinking of buying a property in Sicily. 
The owners have also got an official statement from a technician saying that it is possible to build a nice swimming pool on ground.
Facilities
This large 1970s family house has four bedrooms, three bathrooms and a large kitchen/living area with an open fireplace. The floors are tiled in traditional fashion, and the exposed timbers in the upstairs bedrooms give the place a warm, cottage-y feel.
The star attraction, as you would expect of a sea-view villa near Palermo, is the huge sun terrace with panoramic views. From your deckchair in the warm Sicilian sun, or under the shade of the partial canopy, you can soak up the terracotta fields and green olive groves meet the sparkling turquoise sea and cloudless azure sky. This is the focal point of family life, nine months a year. There are also nice outdoor spaces behind the property, facing inland to the mountains. Villa Lidia is a house for nature lovers.
Surroundings
Villa Lidia is located in Altavilla Milicia, a very green place between Palermo and Cefalù on the north coast of Sicily.
This area has long been a popular destination for Italians from Sicily and beyond to spend their summer in this place, enjoying the small but lively town, its great restaurants and friendly bars. Recently, however, more and more villas are becoming inhabited all year round. The location, just half an hour from downtown Palermo by train or car, guarantees easy access to all the conveniences of city life, but this green belt land feels a million miles from the centre of Italy's fifth-largest city.
To the East lie the picture-postcard town of Cefalù and the green hills of the Madonie Park.
Potential
With a little work, this property would make a terrific guest house or B&B. A sea-view villa near Palermo is an easy sell to tourists coming from both Italy and abroad. Alternatively, the bedrooms are spacious and separate enough that one or more could be let out to a lodger.
When considering changes to the property, remember that there are very generous subsidies from the Italian state at the moment. All manner of things to do with sustainability, green living and energy production are currently being taken overseen at national level, with great bargains the result.
The list price has been reduced from € 295.000 to € 250.000, which is even more a great value for a sea-view villa near Palermo – but we see this as a starting point for discussions. We would be delighted to use our skills and local knowledge to negotiate on your behalf and help you get the best possible price.
Virtual Tour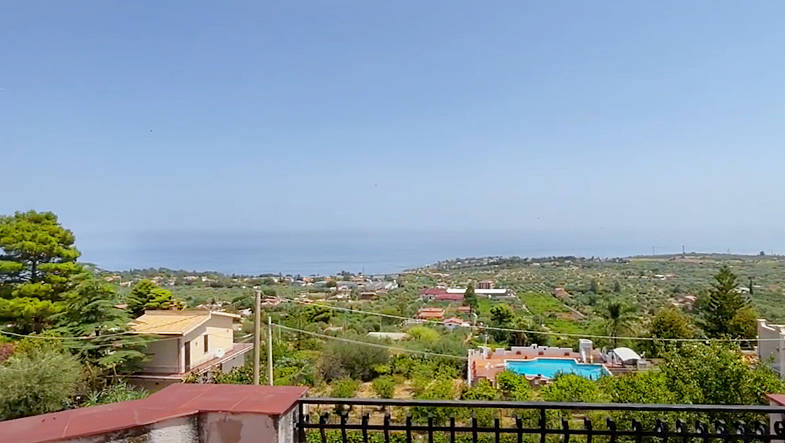 Address: Altavilla Milicia
Zip: 90010
Country: Italy
Property Id: 926
Price: € 230,000
Property Size: 210 m2
Property Lot Size: 2,800 m2
Rooms: 11
Bedrooms: 4
Bathrooms: 3
COUNTRYSIDE
COASTAL
furnished
ready to use
sea view
garden
surrounding land
terrace
development potential